Sound Collective collaborates with Afriforum Theatre, Pronk Restaurant and Whitley Neill to present "Gin and Jazz," a musical experience taking you back to the era of big band, swanky lads and sassy gals singing all the great standards such as Mack the Knife, Fly me to the Moon and many more, featuring the 8 piece vocal ensemble and a 5 piece band.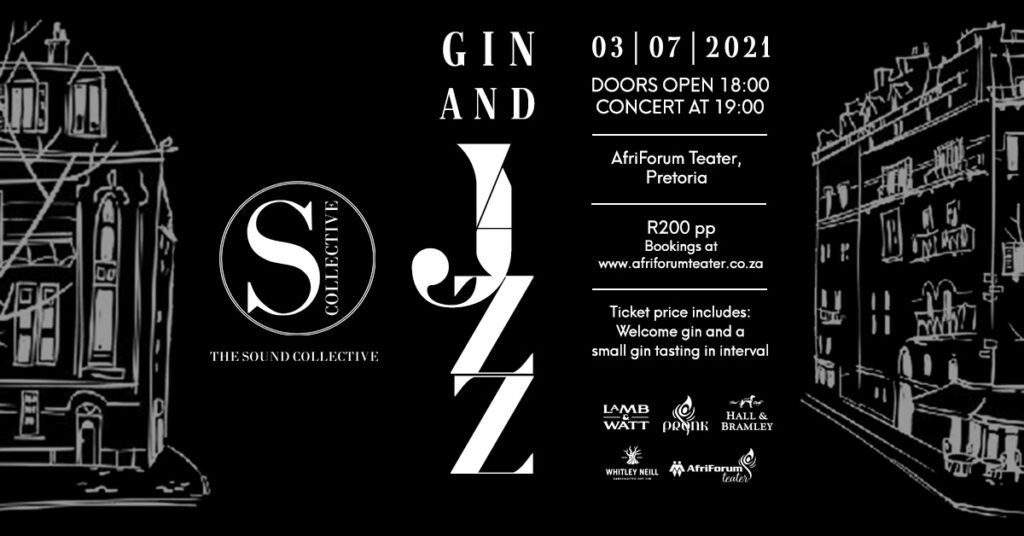 Doors open any 18h00, show starts at 19h00. Included in the ticket price is a welcome Gin as well as a small Gin tasting during the interval.
For ticket bookings visit the Afriforum theatre website:
https://afriforumteater.co.za/gebeure/gin-jazz/
or contact Jen at 082 301 4591
Bookings now open!
Limited space available.